i'm still here.
it's been forever. i missed you all.
for those who don't know, i recently got out of the psych ward. i was there for about a month. luckily i was able to go right in instead of staying in the psych er (which is hell on earth) for a day or two. the reason my psychiatrist sent me there was because i cut my face and burned my arms. christmas and new years sucked so hard that i was just down on myself. i thought i was doing better with the SI. i guess i'm not. this trip to the hospital wasn't that bad. my favorite nurse was my primary nurse (that means that everytime she works she is assigned to me). some of my old psych ward friends were there. the only things that sucked were the punishments. i guess they don't get a lot of people who SI because they don't know how to handle me. i was forbidden from eating in the cafeteria so they could watch me and i had to turn in my plastic silverware when i was done with it. i also had to give up my book and my ipod if i even felt like injuring let alone actually doing it. of course i did pick at my scabs a few times but nothing serious. oh, i also needed a chaperone when i showered, too. there were people there way crazier than me who had far more freedom. not fair.
they also started me on ect treatments again (shock treatments for those not familiar). i don't mind ect, the nurses there are sweet, it doesn't make my head hurt so bad anymore, it lightens my mood somewhat, it's just pretty much okay. even the doctors that put me under are nice and respectful. they don't put the oxygen mask over my face because they know it freaks me out and they talk gently to me as i slip into unconciousness. even one of the nurses, matilda, always holds my hand as i go under. maybe things are getting better.
things with rob, however, are not getting better. he is always angry at me for something. he has been physically violent with me and when he hasn't he has been screaming at me. not that i expected anything different. he is under a lot of stress with his mother and with our financial situation that he just takes it out on me. before my trip to the hospital i told him i was well enough for him to get a job again. but now i ruined all that. being crazy enough to require hospitalization pretty much proves that i'm not well. and he reminds me of that all the time.
now that i'm home i've been wishing i was in the hospital again. i never thought i'd ever say that. but it's true.
so, it was valentines day today and nothing romantic happened. no dinner out, no flowers, no jewelry, not even any "i love you"s. one good thing happened today: my step mom and dad had flowers delivered to me. they were gorgeous, purple, in a beautiful vase with a teddy bear hugging it. so one thing made me happy.
i hope you all had a good valentines day. i have more to write so i'll definitely be back. i also have to catch up on my friends page so be patient with me. i'm glad to be back. i love you all.
i wear this emotion on my sleeve: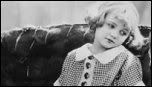 apathetic